Save the earth, ride a used bike! Sports Junkies carries a massive selection of well priced used bikes to help you get out started!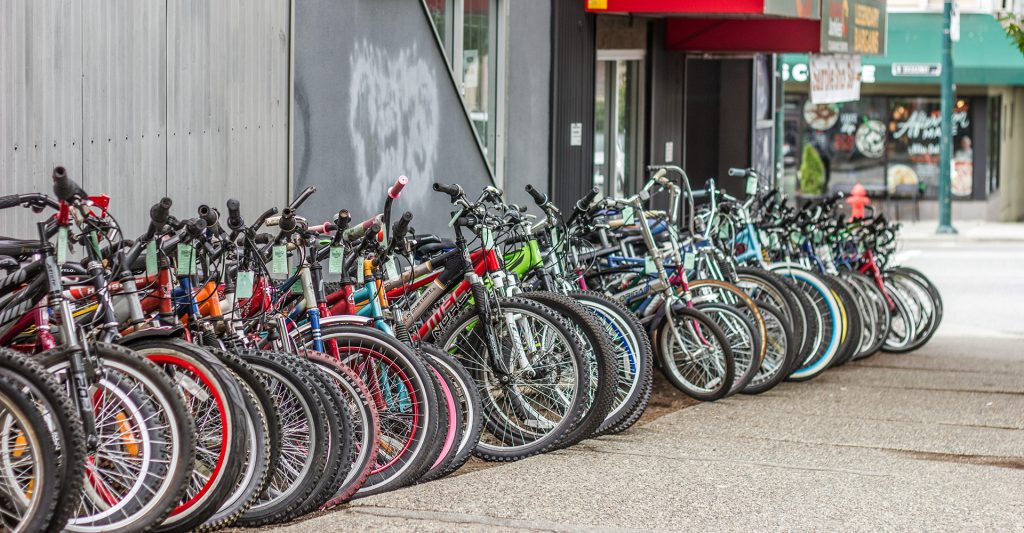 Why Buy a Used Bike from Sports Junkies?
We have a huge stockpile of used bikes that is always changing, because our used inventory rotates so fast, we cannot list everything that we have. However, more than likely we we have that perfect used bike you are looking for!!
Coming into Sports Junkies is the best way to find out what used bikes we have at the moment.
Want to Sell Your Bike?
If you have a used bike you want to sell, we would love to have a look! Just be aware, we don't buy every bike that comes in the door.
There are a few factors that go into buying bikes, including:
Our need for the particular bike you are selling.
The condition of the bike. The bike should be in full working order.
You're probably wondering….
How much will I get for my bicycle?
This is unfortunately a question we can't answer without seeing the bike. All bikes are different and will have their own specific values.
What do I need to sell my bike?
There are strict by-laws we have to comply with and you'll need a BC driver's license or a passport, no other forms of ID are accepted.
For further details, please read over our purchasing policy page.