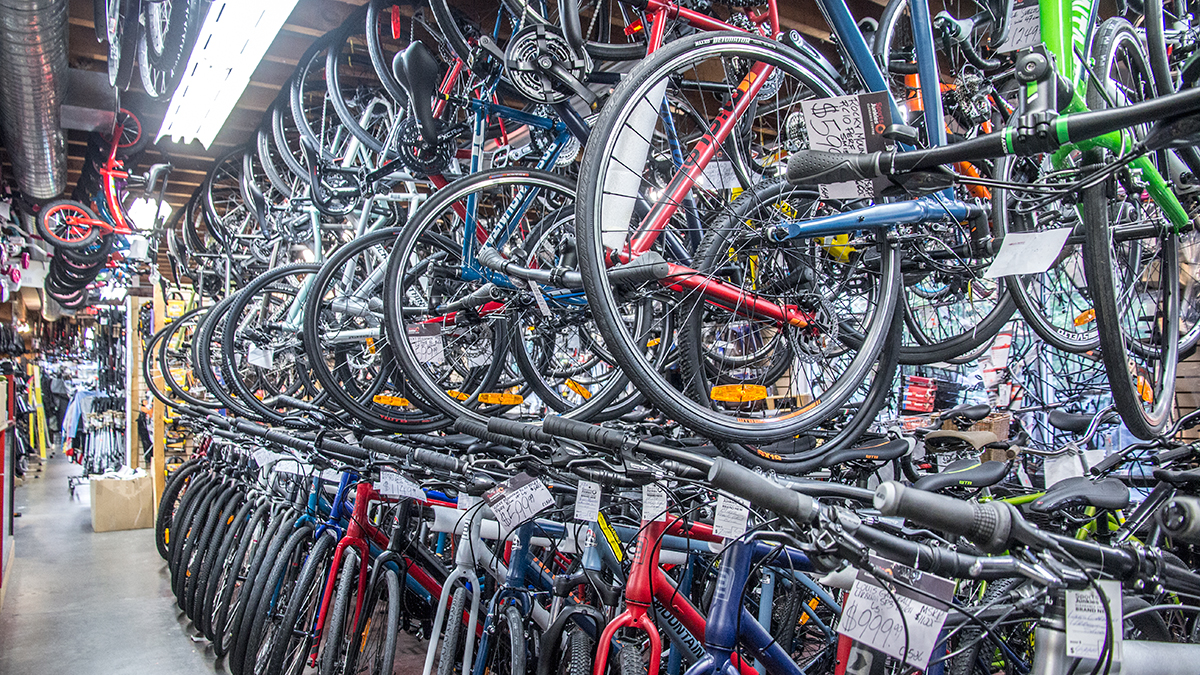 We have hundreds of new and used bikes for sale in store. Feel free to browse our featured products in the categories below, or pop over to our bike department located upstairs and let us help you find the right bike for your needs! Any detailed questions regarding our new and used bikes or the maintenance of your bike can be directed straight to our bike mechanics at 604-879-6000 or bob@sportsjunkies.com
Post assembly, our selection of new bikes upstairs all include a 30 minute quality control check over at time of purchase to ensure you get the best possible product you can. Our manufacturers warranty also covers all our new upstairs bikes for one full year on components (excludes normal wear and tear), 5 years coverage on aluminium frames, and 10 years on steel frames. Included with the manufacturers warranty is a no charge tune to revisit and re-adjust your new ride after the first 4 months, or 40 hours of riding time, after purchase. To receive your no charge tune guaranteed next day, simply come by through our loading bay entrance to drop off your bike. Missed the 4 month window? Feel free to talk directly to our bike shop manager Bob or any of our bike staff to help you get the tune your bike deserves.
Already have a bike? Our bike service center offers reasonable prices on tune ups and repairs on location. Call ahead to book an appointment for full tunes and repair, or come in through our loading bay entrance to assess your bike's needs. Depending on volume, our full coverage $49.99 tune ups can sometimes be done for next day. Though in the spring and summer months give us a call to secure your spot for guaranteed next day service.
You can also sell your own new and used bikes any time before 6:00pm daily by simply knocking on our back door for a quote directly from our bike department.